Abraham Lincoln
lat:40.2601179
lng:-76.8825851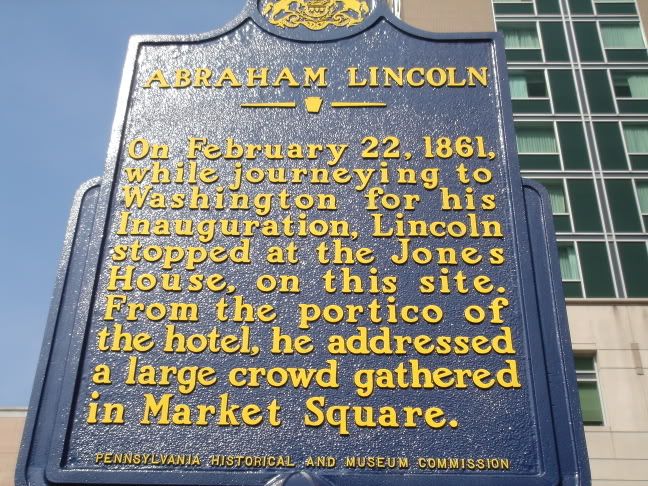 Camel Back Bridge
lat:40.2586538
lng:-76.8830994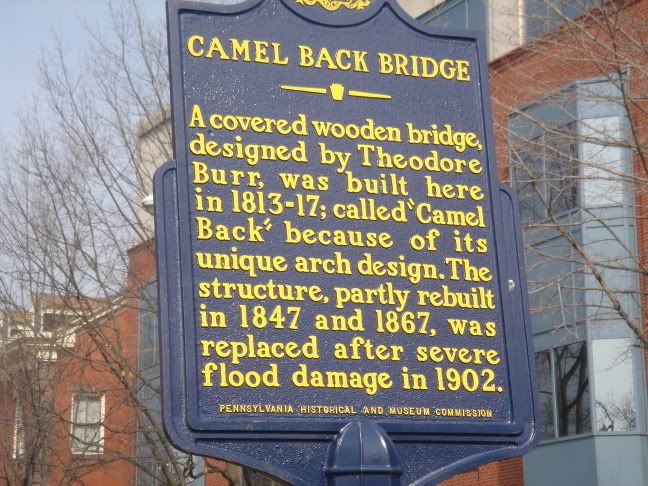 Dauphin County
lat:40.2585989
lng:-76.8826343

Executive Mansion
lat:40.2588874
lng:-76.8800582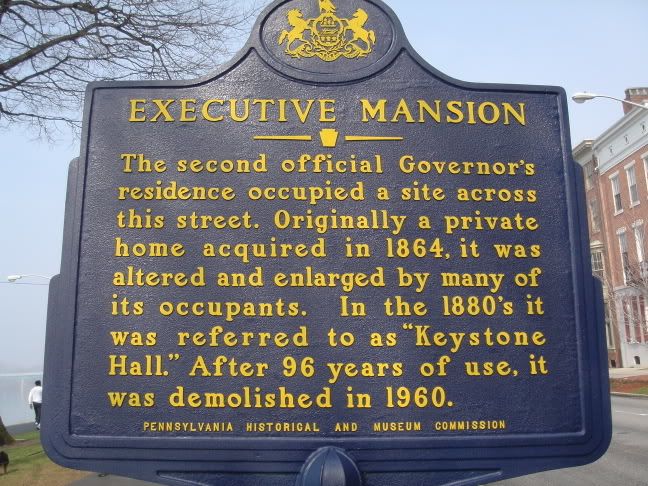 Executive Mansion
lat:40.26119
lng:-76.8870819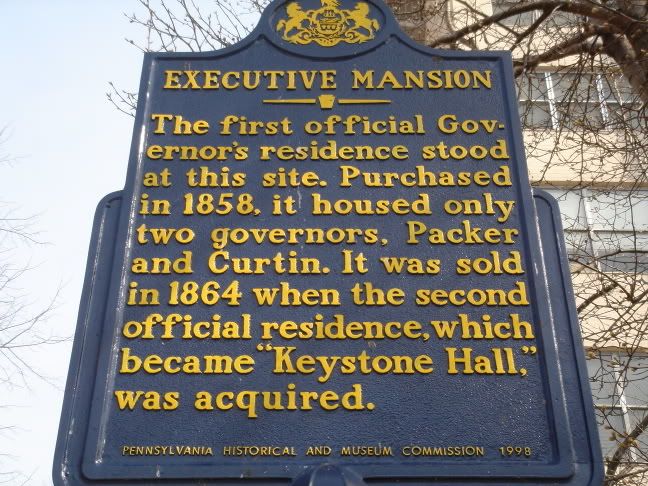 Barnett's Fort
lat:40.35157
lng:-76.76455

Genevieve Blatt (1913-1996)
lat:40.2627955
lng:-76.8890061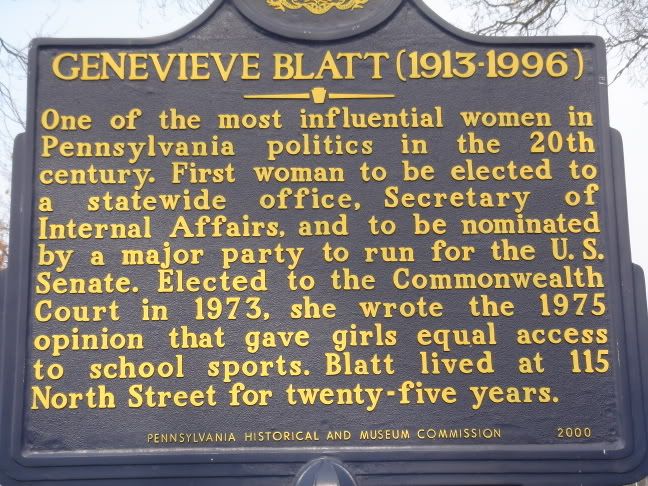 Grace Methodist Church
lat:40.2636625
lng:-76.8859117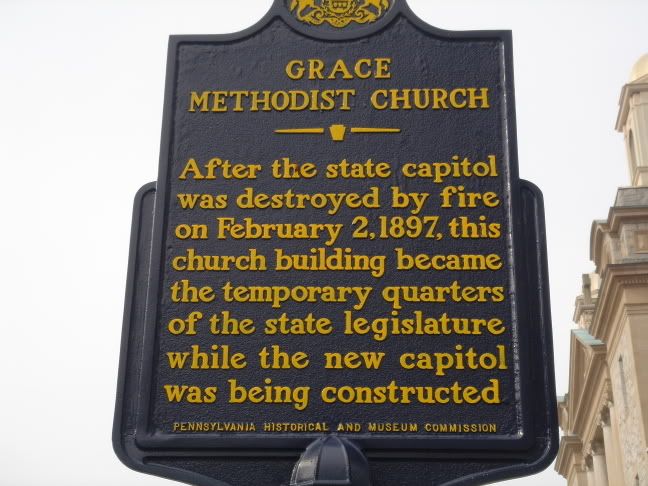 After the state capitol was destroyed by fire on February 2, 1897, this church building became the temporary quarters of the state legislature while the new capitol was being constructed.
J Donald Cameron (1833-1918)
lat:40.2622122
lng:-76.888334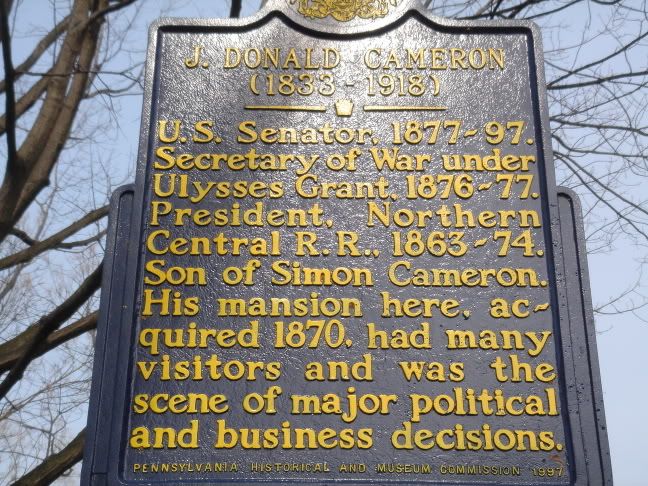 John Harris' Gift
lat:40.2617691
lng:-76.8823059

Market Square
lat:40.2600674
lng:-76.8812029

Old Brick Capitol
lat:40.2644281
lng:-76.8842302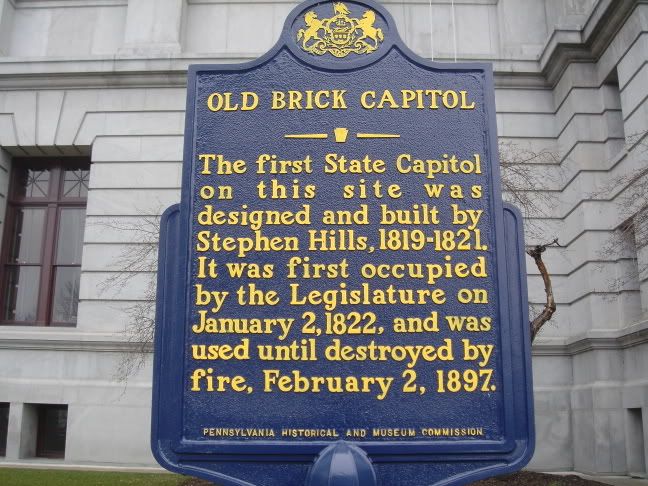 The first State Capitol on this site was designed and built by Stephen Hills, 1819-1821. It was first occupied by the Legislature on January 2, 1822, and was used until destroyed by fire, February 2, 1897.
Old Salem Church
lat:40.2597018
lng:-76.8792633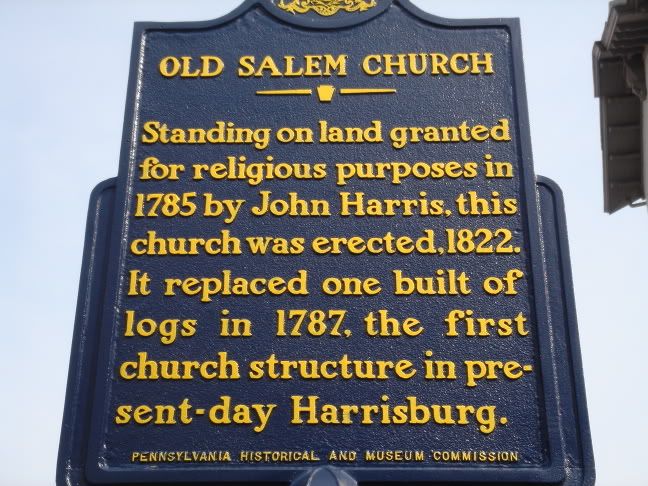 Paxton Riflemen
lat:40.32463
lng:-76.78032

Pennsylvania Canal
lat:40.2642187
lng:-76.8802204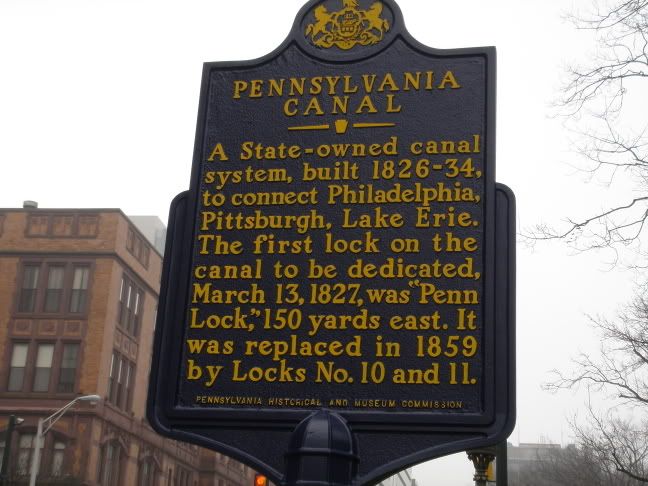 A State-owned canal system, built 1826-34, to connect Philadelphia, Pittsburgh, Lake Erie. The first lock on the canal to be dedicated, March 13, 1827, was "Penn Lock," 150 yards east. It was replaced in 1859 by Locks No. 10 and 11.
Pennsylvania State Archives
lat:40.266075
lng:76.8861777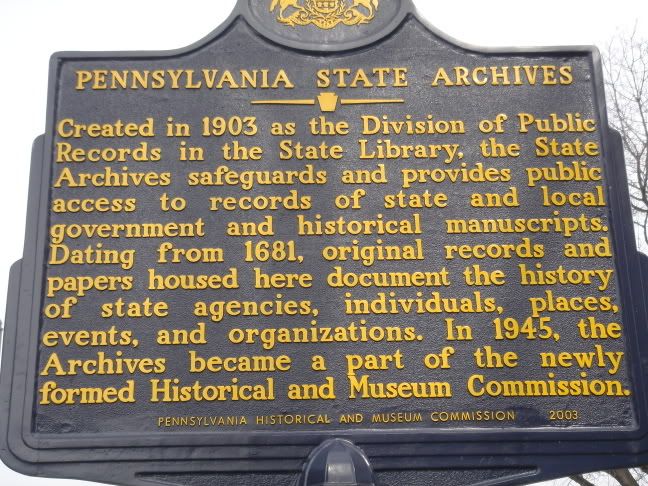 State Capitol
lat:40.2641075
lng:-76.8839477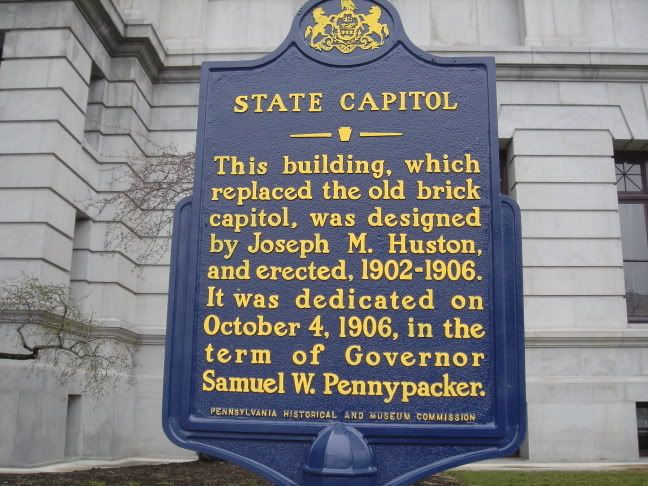 This building, which replaced the old brick capitol, was designed by Joseph M. Huston, and erected, 1902-1906. It was dedicated on October 4, 1906, in the term of Governor Samuel W. Pennypacker.
The Pennsylvania State Capitol
lat:40.2651647
lng:-76.8822789

The State Museum of Pennsylvania
lat:40.2654825
lng:-76.885729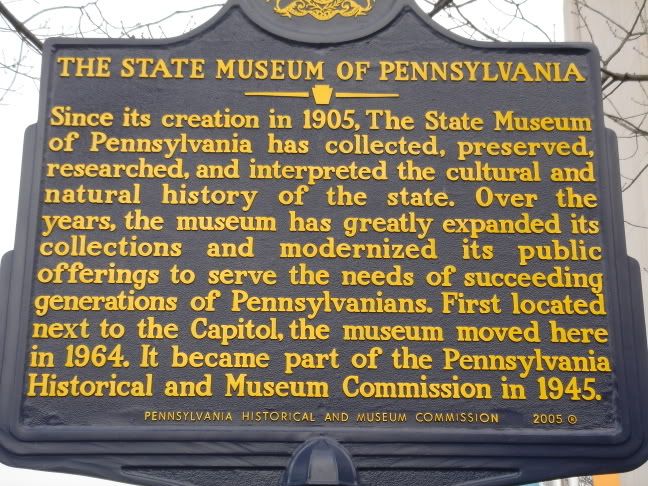 T. Morris Chester
lat:40.2596273
lng:-76.881651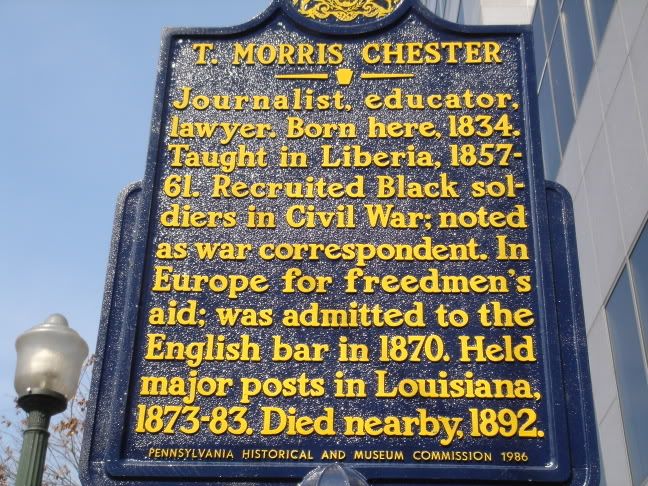 Underground Railroad
lat:40.2631383
lng:-76.881075

William Maclay
lat:40.2618704
lng:-76.8879532